Dr. Gregory Gordon:

Dr. Gordon was born in Smithville, OH. He attended Smithville High School before continuing his education at Walsh University where he earned Bachelor of Science degree in Biology. Dr. Gordon earned a Doctorate Degree in Chiropractic Methodologies from New York Chiropractic College. Dr. Gordon is happily married with one child. He enjoys playing golf, spending time with family, and  the outdoors.

Dr. Gordon has advanced training in the diagnosis and treatment of whiplash, low back pain, personal injury cases and industrial type of injuries. He utilizes a multi-disciplinary approach. This approach includes working with doctors specializing in multiple areas, so that all patients receive the best possible care.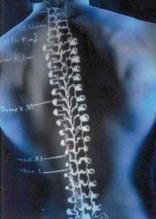 Why  Choose Our Office?

We are a privately owned clinic and unlike many big hospital systems, we can give you the personal attention that you need regarding your auto or work related injury.

Our doctor is Workers' Compensation Certified and has extensive knowledge in treating patients for auto acidents, work injuries and the common aches and pain.

Please click on the images below to see a larger view

This office is not associated with any third-party payor, including but not limited to Bureau of Workers' Compensation, Social Security Administration, or any other insurance companies or government agencies including Medicare and Medicaid.

Call Us Today to Schedule an Appointment

330-786-9861